A new web is emerging that goes well beyond just Bitcoin, Ethereum, and money, but promises an entirely new computing paradigm, and data economy. The Metaverse Podcast is a series hosted by Outlier Ventures Founder & CEO Jamie Burke where he introduces you to the founders, entrepreneurs, investors, and the policymakers that are shaping Web 3, the Open Metaverse, and the future of digital interaction.
Episodes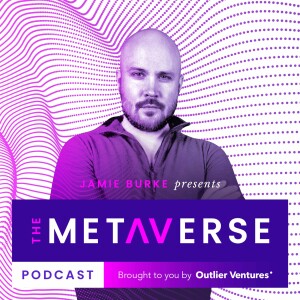 Monday Nov 02, 2020
Monday Nov 02, 2020
Alex has made major contributions to OSS (Open Source Software) for over 20 years and launched HCAPTCHA, a CAPTCHA tool which now blocks malicious bots for more than 14% of the world's traffic. What most people don't know is that it is powered by Human Protocol, a knowledge marketplace leveraging crypto for 100m users worldwide, where machines post jobs for humans.
We talk about how they've achieved a scale that could make them the most used DApp on the planet, privacy and the open knowledge economy, as well as the composable Open Data Stack that will power Web 3.