A new web is emerging that goes well beyond just Bitcoin, Ethereum, and money, but promises an entirely new computing paradigm, and data economy. The Metaverse Podcast is a series hosted by Outlier Ventures Founder & CEO Jamie Burke where he introduces you to the founders, entrepreneurs, investors, and the policymakers that are shaping Web 3, the Open Metaverse, and the future of digital interaction.
Episodes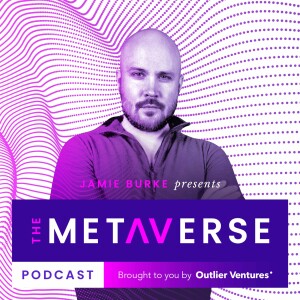 Tuesday May 04, 2021
Tuesday May 04, 2021
In this episode of Founders of Web 3, we talk to Jim McNelis, (j1mmyeth). As the founder of NFT42, we discuss the importance of bringing NFTs fully on-chain, how the current state of the technology is like 'painting on cave walls with mashed berry juice', and how IPFS is analogous to BitTorrent.

We also discuss the dangers of onboarding large brands to unrefined tech, the importance of creator royalties, composability for the future of NFTs, projects like CryptoPunks and Avastars as the DNA for an Open Metaverse, collaboration with John Orion Young (JOY), and much more.