A new web is emerging that goes well beyond just Bitcoin, Ethereum, and money, but promises an entirely new computing paradigm, and data economy. The Metaverse Podcast is a series hosted by Outlier Ventures Founder & CEO Jamie Burke where he introduces you to the founders, entrepreneurs, investors, and the policymakers that are shaping Web 3, the Open Metaverse, and the future of digital interaction.
Episodes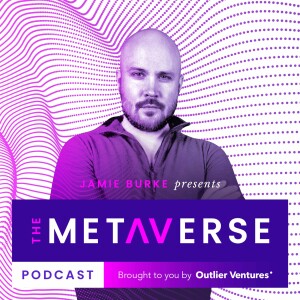 Wednesday Jun 03, 2020
Wednesday Jun 03, 2020
Jameson is the archetypal Bitcoiner and Co-Founder & CTO of Casa, a startup dedicated to helping people realise self sovereignty and secure their personal wealth through Bitcoin. We talk about self sovereignty as a movement and how its emergent technology can secure not just Bitcoin but a growing number of forms of digital wealth and assets like NFTs (Non Fungible Tokens) and personal data. We explore innovating in a sometimes adversarial techno-belief system, his learning building products on open source and in particular The Lightning Network. And as a security expert we explore the power of open source and decentralized ledgers to create more secure systems.